Our elected Executive Committee is a selection of local people, passionate about improving our area.
Our committee features individuals from all walks of life, from Students to Accountants;
our team is as proudly diverse as the community we serve.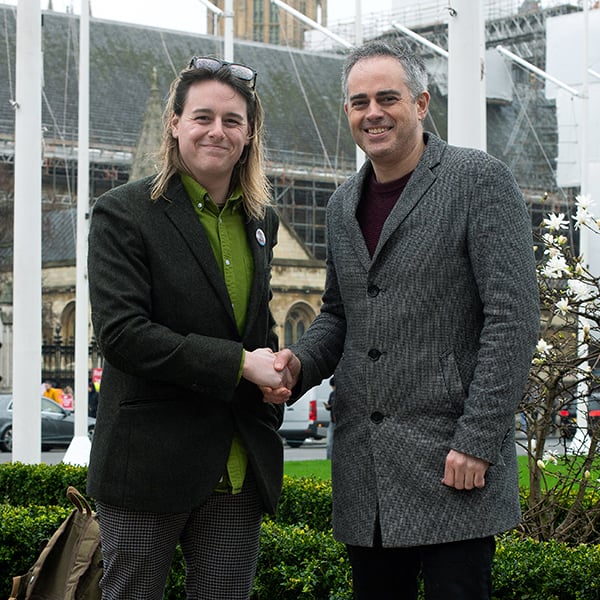 James Vessey-Miller
James Vessey-Miller is the South East Essex Green Party Coordinator and is passionate about growing the Green Party in South East Essex.
As well as being a local Publican he is actively engaged in many communities throughout South East Essex, working with many Southend-based community arts organisations, and previously working as the Vice-Chair of Southend Pride.
James is a Non-Portfolio Committee Member of the Green Party's national LGBTIQA+ Greens committee, that works to increase awareness and understanding of LGBTIQA+ issues within the Green Party, other progressive movements, and in society as a whole.
As well as regularly taking part in many local and national demonstrations, James has been a long-standing campaigner for Social Justice, better town planning, and transparent government.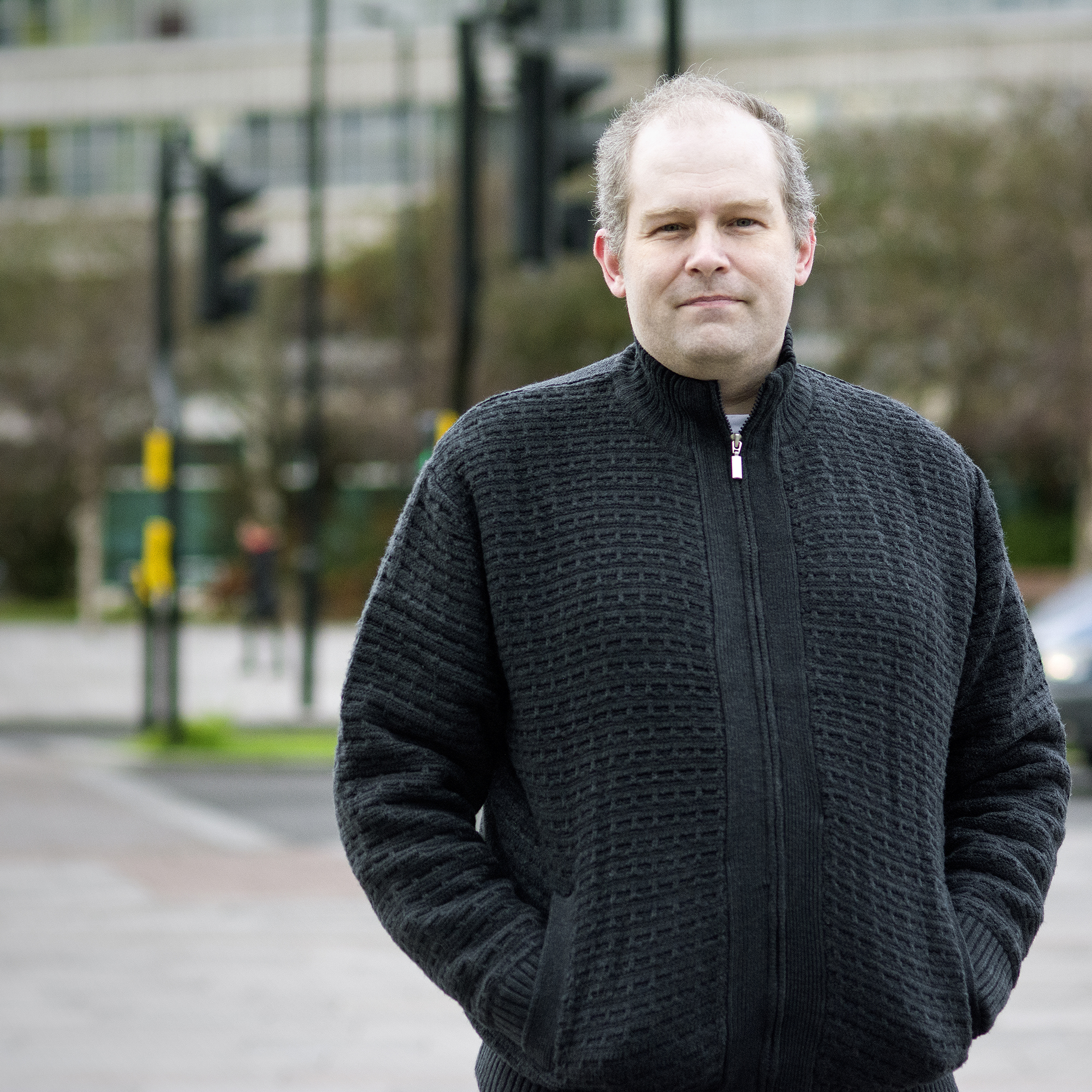 Denis Champion-Walker
Denis Champion-Walker is the South East Essex Green Party Treasurer and has campaigned on environmental issues since 2001, most notably in a successful campaign against the widening of Priory Crescent in Southend-on-Sea and an unsuccessful one against the expansion of Southend Airport.
As well as his involvement in local politics, Denis is also the Treasurer of the LGBTIQA+ Greens committee and is heavily involved in the Climate Genocide Act Now group campaigning for the introduction of a law which seeks to criminalise those who kill others by expanding polluting activities and industries.
Denis is also one of the party's Internal Communications Officers.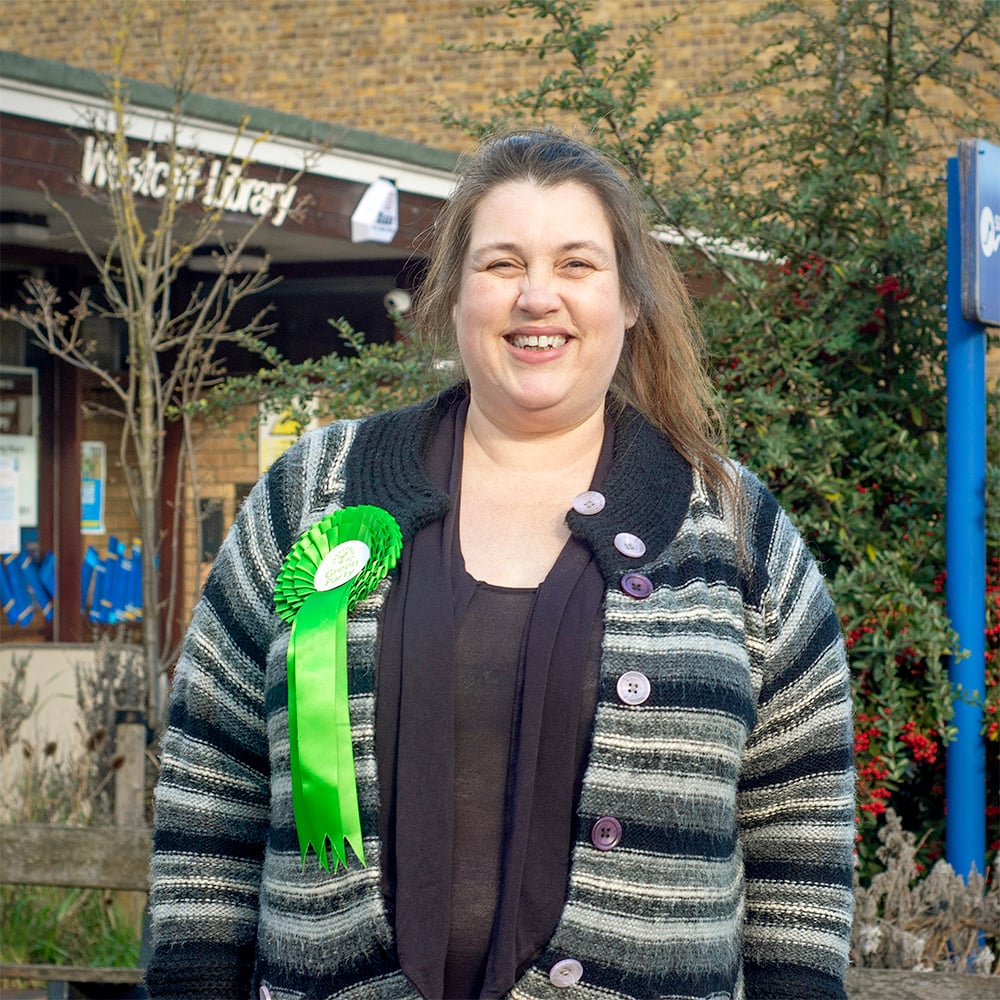 Vida Guildford
Secretary, and Women's Officer
Vida Guildford is our Secretary and our Women's Officer.
Well-known in Southend, Vida was the Green representative for Milton in 2015, 2018, and 2019 and has been part of many key local campaigns, including the successful campaign against the proposed £55M Museum on the Southend Cliffs.
Vida grew up in Southend, attending local schools including Baron's Court Primary School.
After living 10 years in London as a Mental Health Nurse specialising in Child & Adolescent Mental Health, she returned to Southend seventeen years ago.
While also being a full-time mother, she currently works in an independent local children's bookshop.
Vida is an active member of Green Action, regularly taking part in Beach and River cleans, and is passionate about the Marine Environment.
She is a member of the RSPB and a Friend of Marine Conservation Zones via the Wildlife Trusts.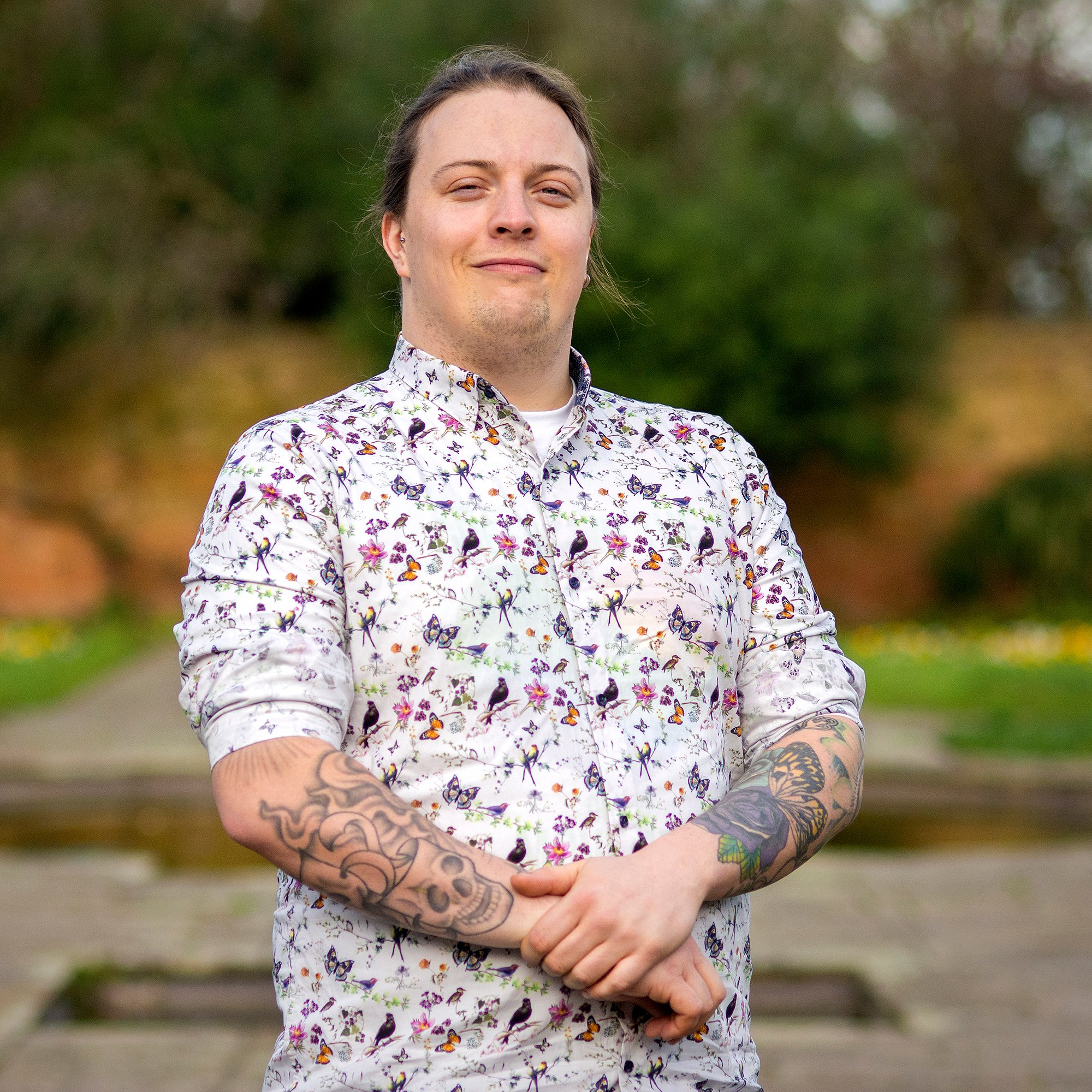 Reece Learmouth
Equality & Diversity, and Green Action Officer
Reece Learmouth is the South East Essex Green Party Equality & Diversity Officer and also co-manages the Green Action group.
He is an avid environmental activist and is regularly found at Green Action events, actively working to improve the open spaces around Southend.
A Medical Professional by trade, Reece is also an accomplished musician, and can often be found at all manner of live music gigs.
Reece is a passionate advocate for Women's Rights, is a proud member of the LGBTIQA+ community, and is also a keen cyclist.
Reece has been in Southend since 2008 and believes strongly in echoing the voices of the minority, ensuring equality and justice for all.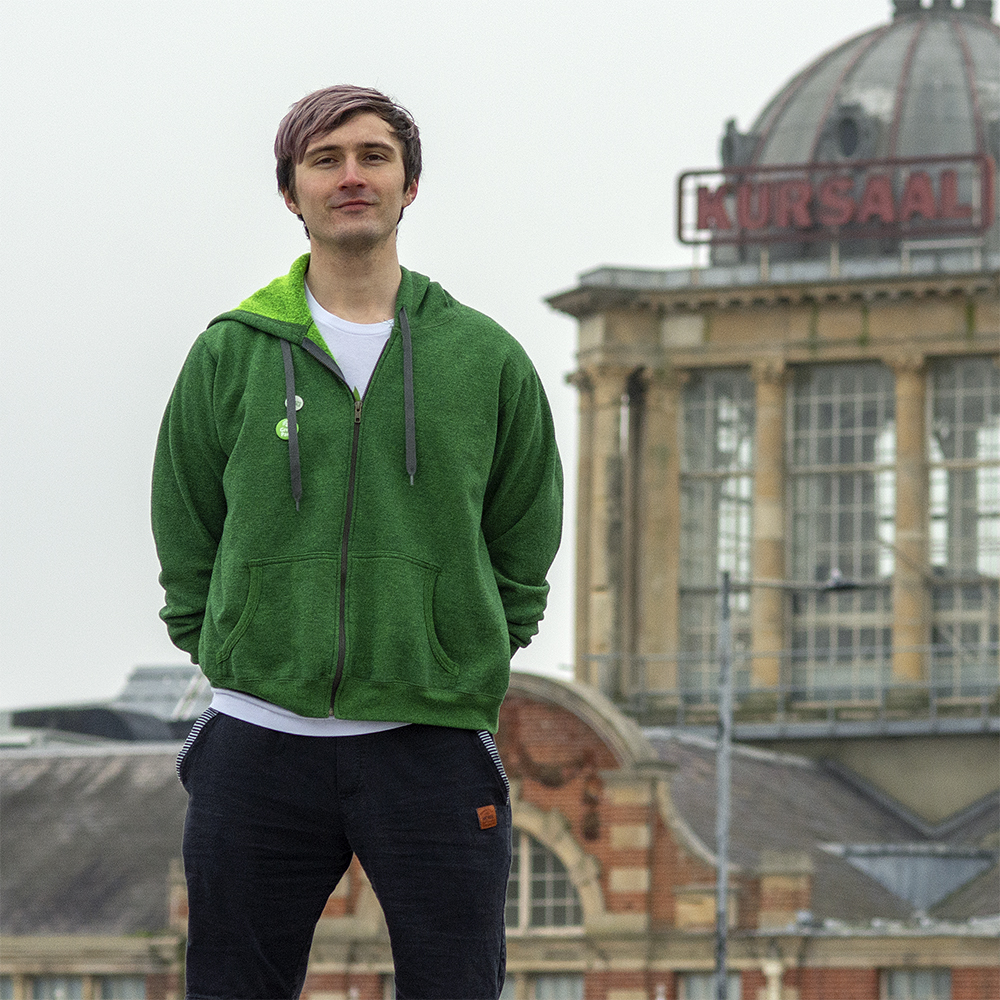 Thomas Love is the Young Greens officer on the South East Essex Green Party Committee.
Young Greens are the youth and student branch of the Green Party.
---
Thomas is an Art Therapist at a local Mental Health Hospital.
When he's not working he is a passionate local filmmaker, having studied Film & Television at the University of Lincoln. Thomas also enjoys Carpentry and is a keen Cyclist.
He believes passionately in closing the Gender Pay Gap, working for LGBTIQA+ Rights and increased support for Mental Health, and believes strongly in helping the homeless community.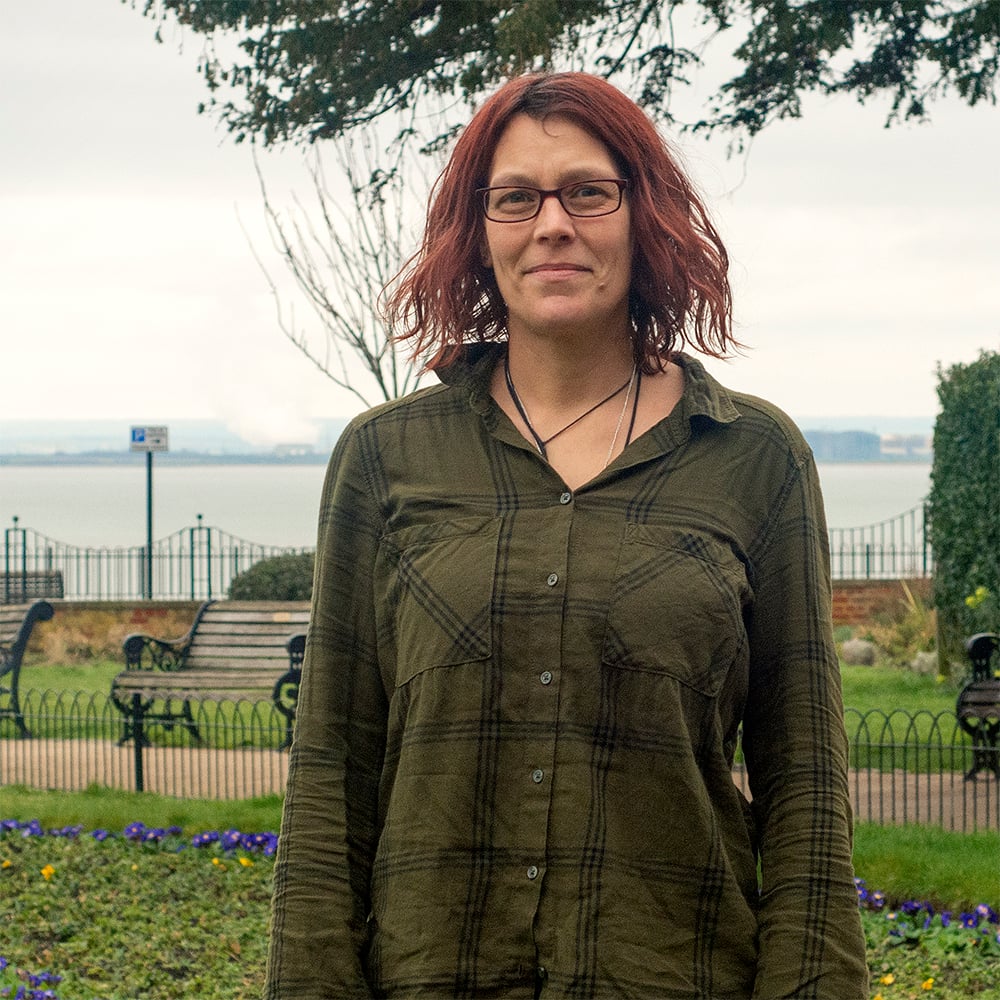 Sarah-Ann Patel
Non-Portfolio Officer
Sarah-Ann Patel is a Non-Portfolio officer on the South East Essex Green Party Committee.
Sarah-Ann has lived and worked in Southend for the past 8 years. Passionate about community and social equality, she is on the board of trustees at the Milton Community Partnership and works at a Southend-based charity.
A Mum of two primary schoolers, she is concerned about Air Pollution and the world we are leaving to the next generation and wants to see a vote for real change.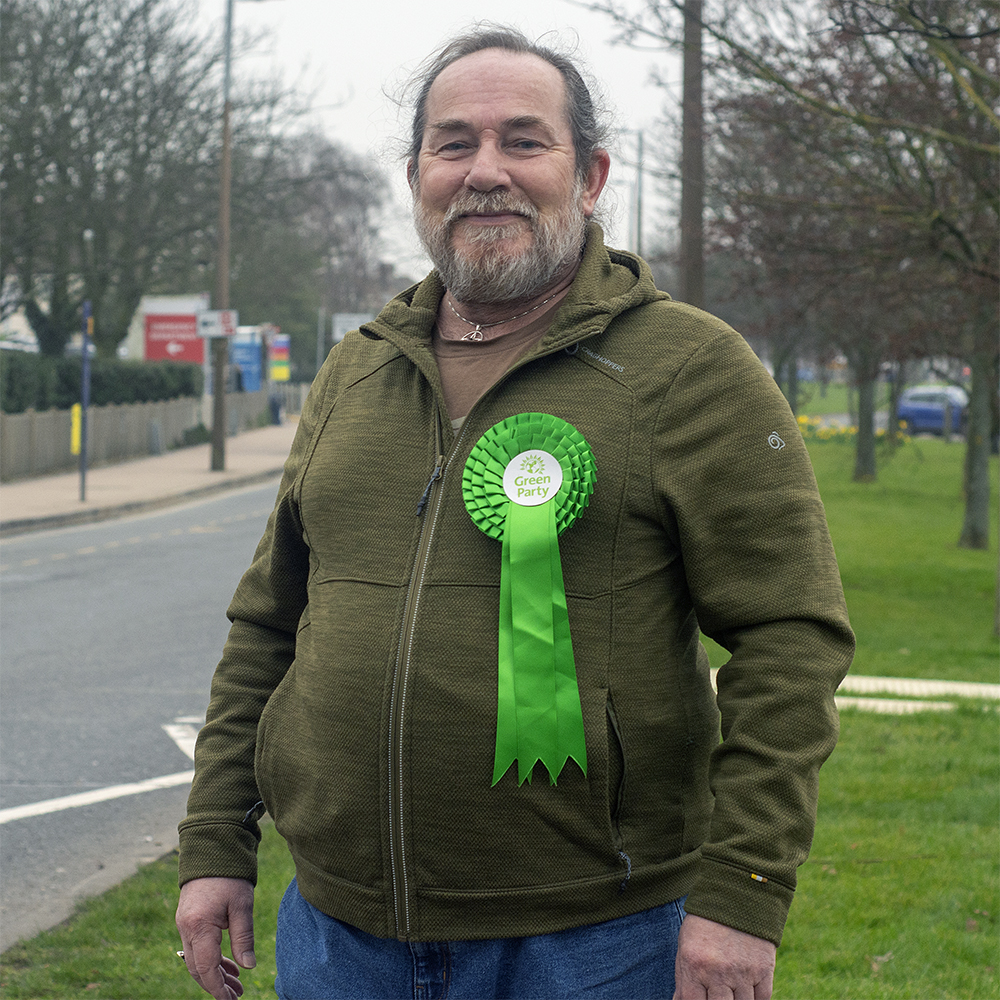 Jon Mullett
Non-Portfolio Officer
Jon Mullett is a Non-Portfolio officer on the South East Essex Green Party Committee.
He has stood for the Green Party many times in Leigh Ward but has recently moved to Prittlewell, where he now stands as our representative.
Jon cares deeply for the conservation of natural spaces and is a regular participant in local community cleanup events, such as various Green Action events.
Jon is well known for previously being the Leigh Green Party Candidate in 2015, 2016, & 2018 Local Elections and in Shoeburyness in 2019.
What We Do
The Executive Committee of the South East Essex Green Party is the team of volunteers responsible for the local party's operation.
Elected at General Meetings, the Committee is made up of passionate local people who work hard to continue the party's work and campaigns.
In our official capacity, the committee meets twice a month to discuss local party operations.
At these meetings, topics discussed ranges from local planning applications, to large-scale national issues.
The committee is responsible for the day-to-day running of the local party. A lot of hard work goes into careful and studious research for campaigns, and we work hard to ensure that our events are well-planned and organised.
We pride ourselves in that our literature is always well-researched and accurate, whilst also being easily understandable and clear.
Several members of our Committee also have roles within the Green Party external to the local Party. We have officers that sit on regional Disputes Resolution Committees and we're even on the LGBTIQA+ Committee of the National Green Party.
Many of our officers also attend National and Regional Conferences, and we're always seen at local community meetings.
We strive to ensure that our representatives are always present at every Council meeting, and we also participate in most of the Council's open-table events and consultations.
We're not just comfortable desk-workers keen on meetings either, we are all actively involved in the care of our communities, and we undertake direct action community schemes (such as litter picking events), and canvassing sessions year-round.
~ Unlike the majority of Parties locally, we're not seen just at election time. ~
It's a lot of hard work being on the committee, but not one of our officers rests easy on their laurels.
We're well known for being some of the hardest workers in local politics, and it's a title we wear with pride.
Join The Committee
There are many roles within the Committee of the local Party, some of which are available.
We are always looking for passionate individuals that might be able to help us with events, campaigns, fundraising, and even research.
Whatever skills or time you might be able to offer us will always be gratefully received.
You must be a member of the Green Party to be eligible to be elected as an officer.
If you are a member and would like to join the committee, please contact us.